Tablelands, Gros Morne National Park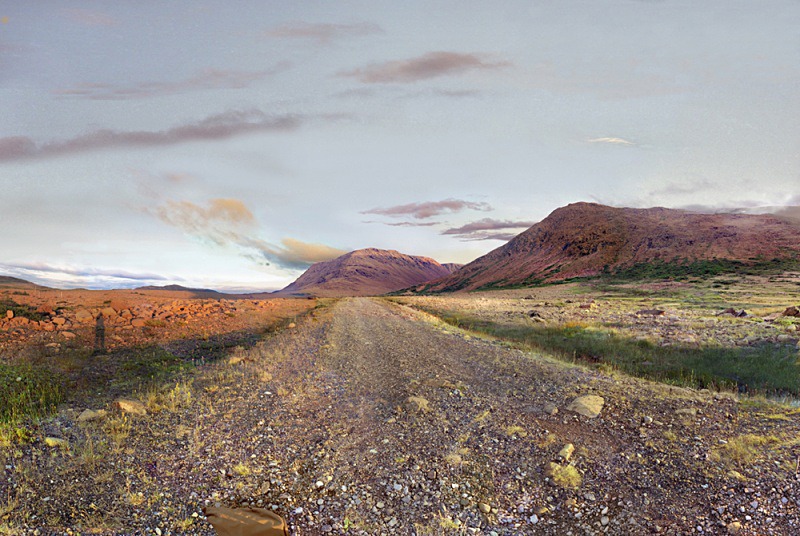 This image is on the road to the entrance to the Tablelands at Gros Morne. This piece was shot in 2000 but not completed until 2014. It is a continuous collage employing approx 70 separate 35mm photo frames shot with film. I scanned the negatives recently and made a continuous collage using Photoshop.
The only non-continuous piece is the fragment of my photo bag in the left foreground.