Moss Glen Falls, Vermont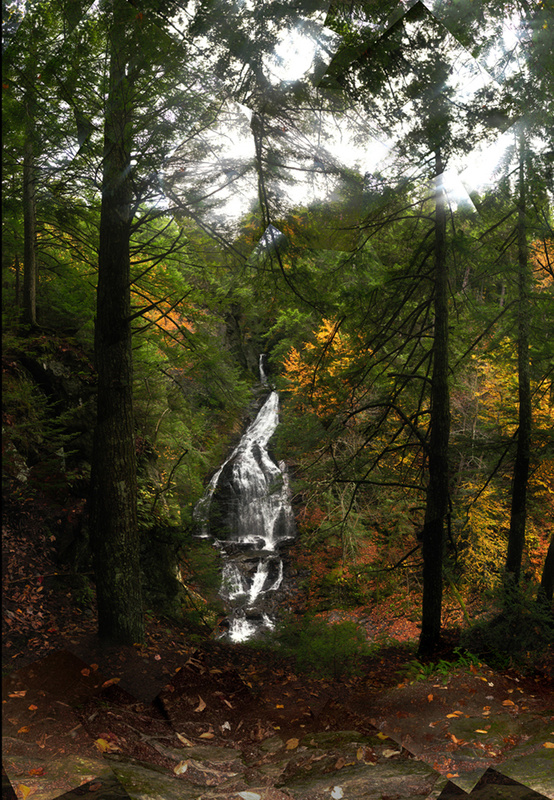 Moss Glen is a classic falls, particularly when viewed in October.
This was my first serious photo shoot with a digital camera and I am starting to make some areas continuous through Photoshop merging. I left the lower foreground with obvious overlaps to imply the subterranean strata and the passageway of the water as it channels through the rocky landscape.