Seeing Ghosts, Salem - detail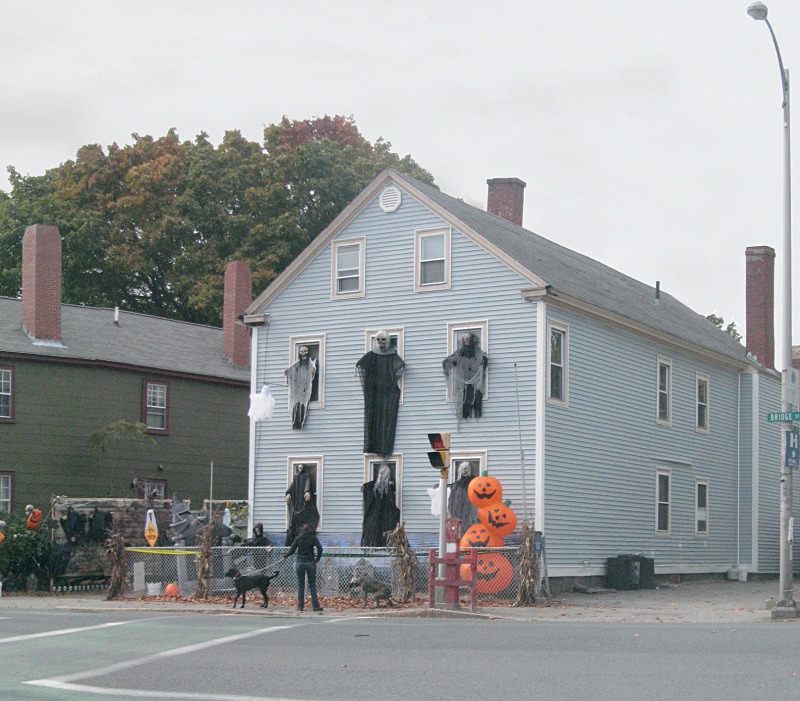 I shot this piece quickly while at a stop light in Salem.
Later when I put the collage together I noticed a dog/creature outside the fence to the right of the woman walking her dog. The dog/creature to the right is clearly outside the fence enclosure and on the street. It does not appear that the woman is aware of this threatening looking "apparition" on her right. Perhaps the woman's dog is instinctively moving away. I swear this is an untouched image. It is the most unnerving Salem experience I have had to date.